Welcome to USA BOWL 2018! 
If you post any videos or pictures on social media, use the hashtag: #USABowl2018
Follow us on Instagram: uSportsofAmerica and SnapChat: UnitedSports15
If you, your family or girl takes any pictures or videos of the games, we would love to see them and highlight it on our social media accounts. just save it and send it to us.
We're so pumped for this weekend!
KEYS TO THE TOURNAMENT:
Location: Fallon Sports Park
Address: 
4605 Lockhart St, Dublin, CA 94568, Field 4
Field Map is attached. We'll be on Soccer Field 4, last set of soccer fields farthest from the parking lot. 
Please read through them as it will save you and your team a lot headaches if you know the rules in and out. 
Refs: Our referees are not pulled off of craigslist. Some of our teams are tho. These Referees are professional and very pleasant to work with. They ref flag football 3-4 times per week, so they are well versed. If you have any issues with the ref, have an adult conversation with them. Being whiny isn't good you or your team. Referees will make mistake, lots of them. They're human and the game is moving super fast. They want the game to be fair just like you do, they'll try their best. 
Sportsmanship: We've built some amazing relationships over the years with players/teams. We have teams that are traveling from Texas, San Diego, Long Beach, Central Valley, Salinas and all over the Bay. Sportsmanship is a huge part of our success and growth. If you lack it, and create issues with our refs or other teams, you and your team will be disqualified. 
Illegal Drugs/ Alcohol: Field is in Dublin. If you're not familiar with the place, its beautiful, but cops are EVERYWHERE looking to give tickets for the stupidest things. Neighborhood folks are watching and looking to report the dumbest things. Don't be that guy. Tickets aren't cheap, you've been warned. 
Schedule: We had at least 9 different teams ask for the latest games possible. I'm sorry, we have a lot of teams and limited field time, so we have to make it work. Schedule is posted above

ELITE AND COMP SCHEDULE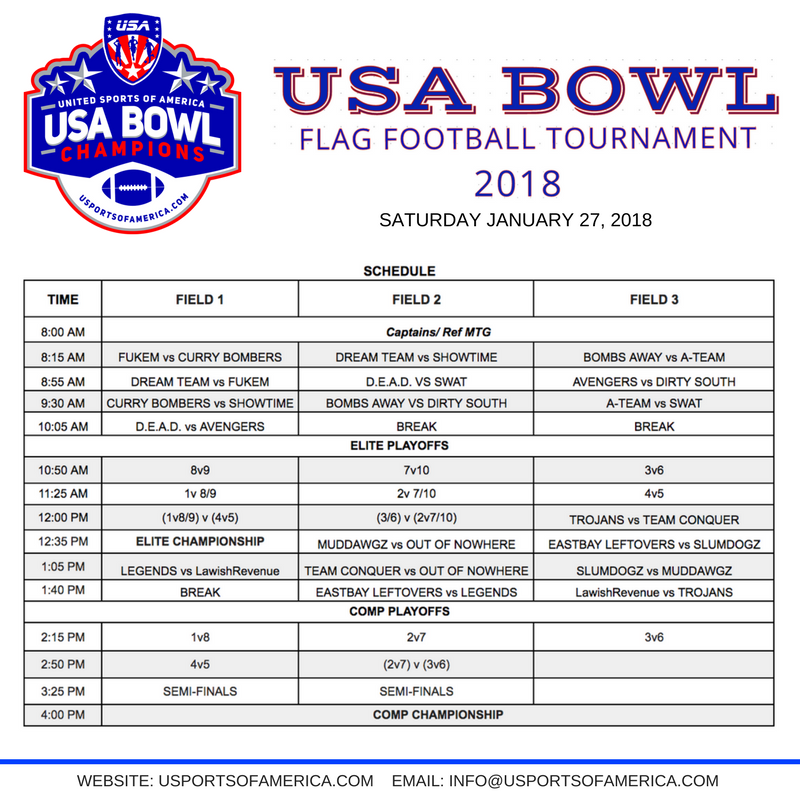 REC SCHEDULE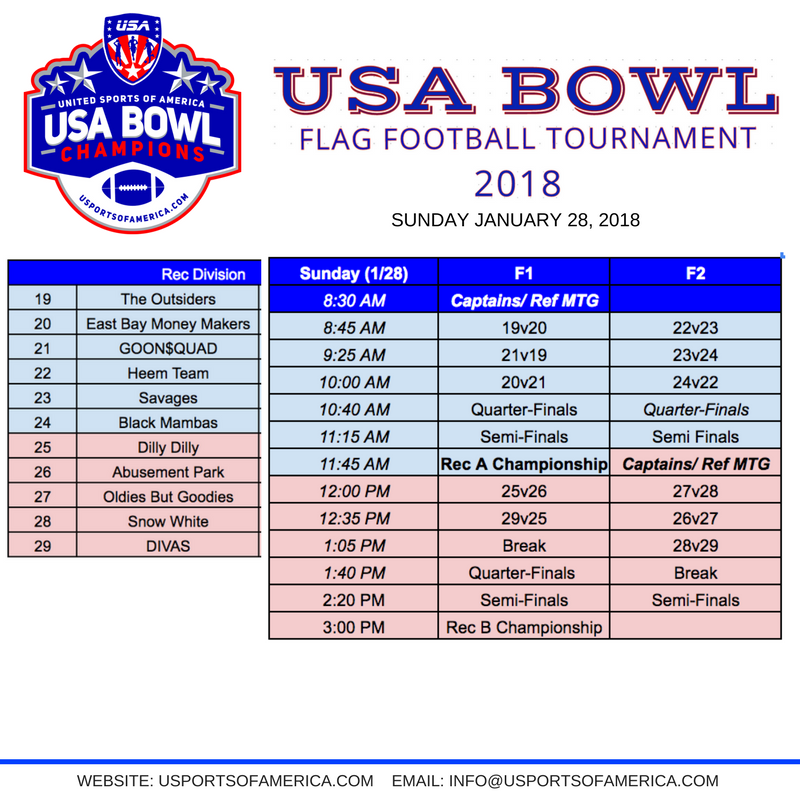 FIELD MAP